About IndoWill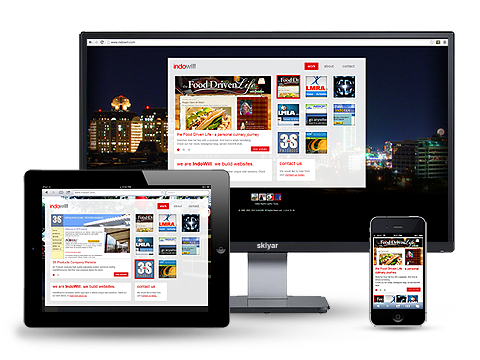 Who We Are
We are a full service web solution provider. With over 22 years of experience, we have what it takes to bring your business up to speed with the evolving trend and technology. However, our primary focus has not changed:
We are committed to create effective solutions to propel you and your business.
What We Do
From initial business analysis, planning, design, and development, we have you covered. Here is the highlight of what we can do for you:
Understand your business and your goals.
Work with you to establish online focus and direction.
Set up your domain name and hosting.
Design professional branding to represent your business.
Create a web presence unique to you and your business.
Develop custom business applications that propels your business.
Mobile First Responsive Websites
The way we use the Internet has changed completely due to smart phones and tablets, even smart TVs.
It is important for your website to appear at its best, whether it's being displayed through a mobile phone, a tablet, a laptop, or a desktop computer.
We understand mobility and excel in responsive web design. We develop your website mind, ensuring your website automatically adapts itself to any media, regardless of what it's being viewed with.
Let's talk!
We are fully commited to making your business a success and cannot wait to work with you. Contact Us for a Free Consultation.